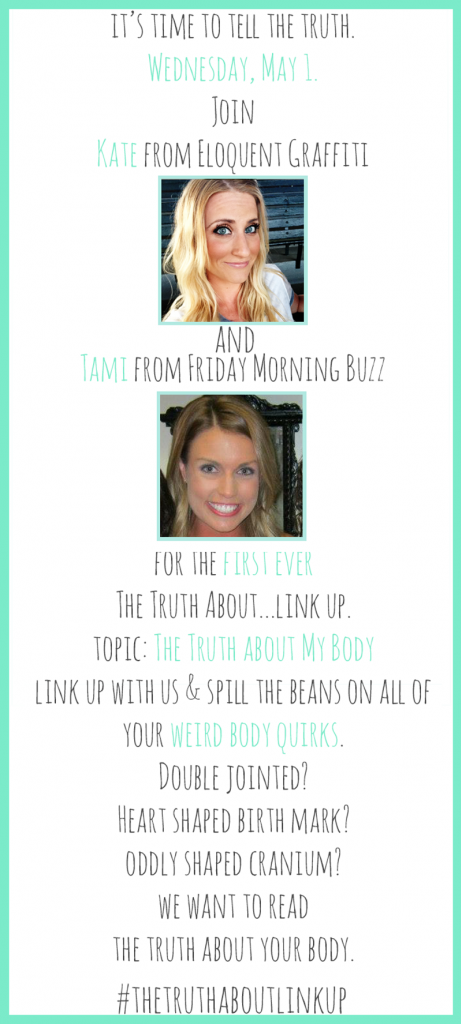 get your posts ready, my dears. the link up is going live at midnight tonight and will be open until Friday Morning. (in honor of Tami's Friday Morning Buzz, of course.)
i would like to throw in a disclaimer here though.
in no way is this a self-depreciation link up topic. we're not talking saddlebags and waist measurements. we don't want you to beat yourself up and tell us all of the things you think are wrong with your body.
but if it's quirky/unique/funny then share it! this is a link up about peculiarities, not insecurities! my sister has a birth mark that wraps around the left side of her waist and it's sort of shaped like a sweet potato. my little brother's and my mom's hair grows UPWARDS in the back of their heads. garrett's pinky fingers don't bend. they're not embarrassed of these things. they're just quirks. and that's the sort of stuff we're looking for.
that being said, get your posts ready and link up with us!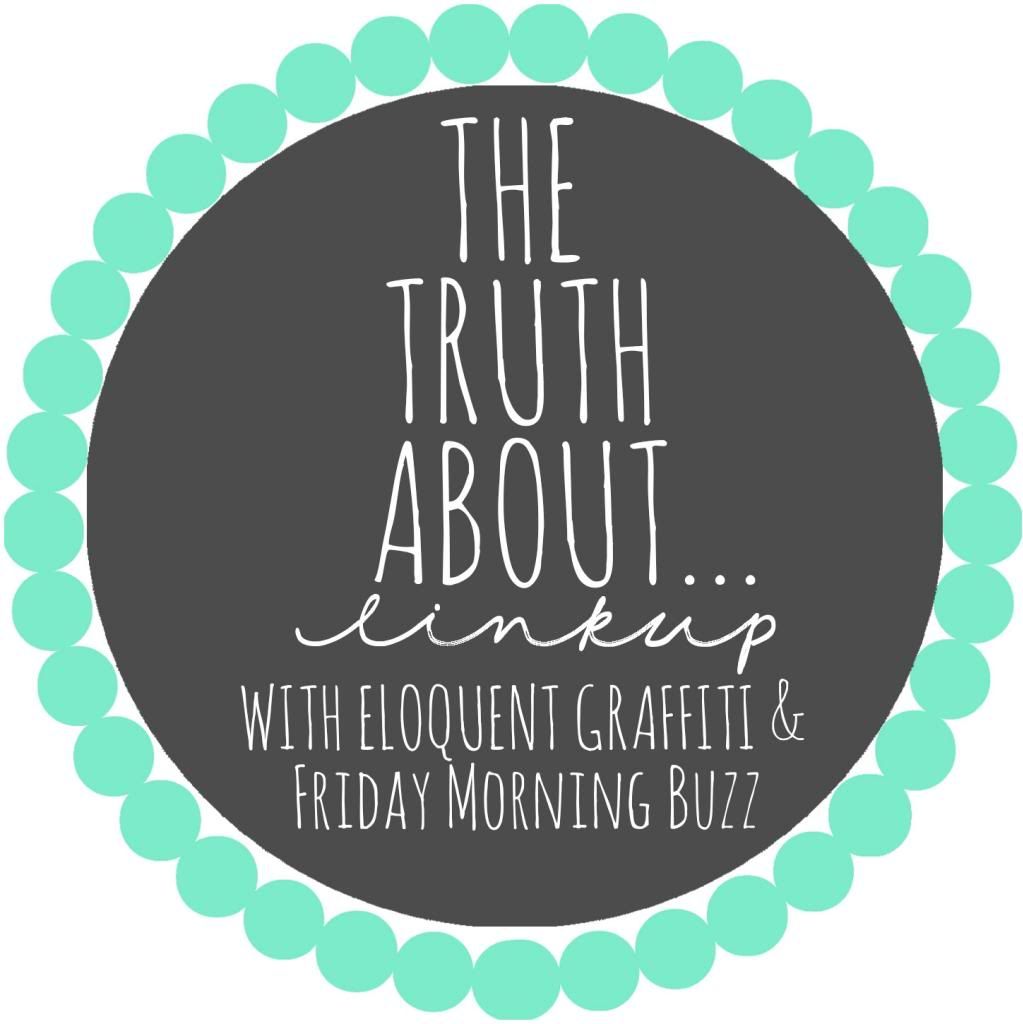 and be sure to spread the word to all your bloggy friends about this fun new link up. next week's topic is The Truth About My Job and i'll have Rachel from The Easley Family and Myranda from Pretty Living PDX co-hosting with me!
i'm excited.
love,
kate.
lyric

s: i like your messy hair. i like the clothes you wear. i like the way you sing and when you dance with me.